The following guide provides step-by-step details for setting up Asset Management in Google's G-Suite.
Click a hyperlink below to jump to that topic:
1. Create a New Project
Using your admin account, login to the Google API Console and select a project.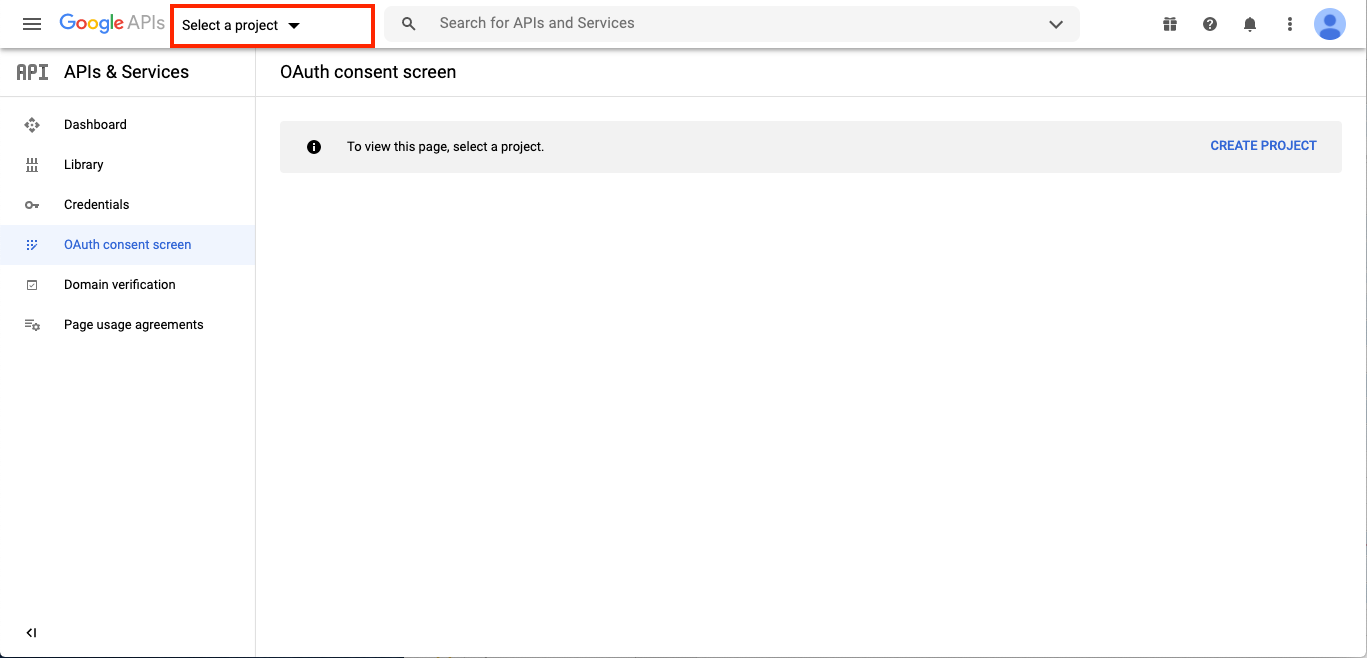 Select New Project.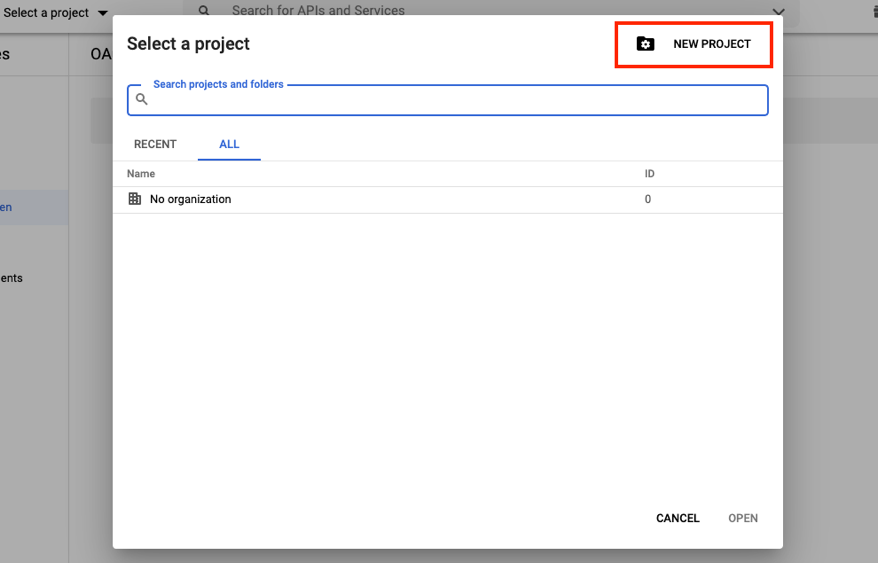 Provide a descriptive name for your project (i.e., "AM Integration") for easy identification. The organization will be pre-filled with the domain name set up in your G-Suite Admin Console. The location will be the parent organization of the district.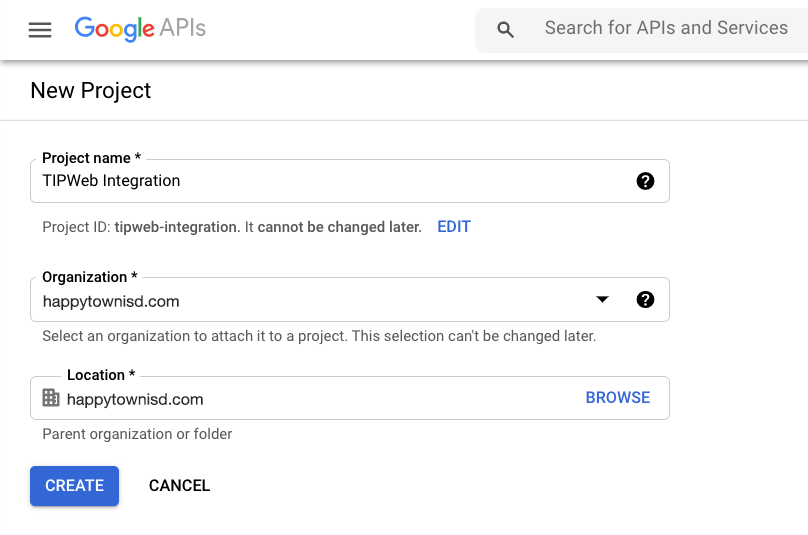 2. Enable APIs and Services for your Project
Once your project is created, you will need to enable APIs and services for this project. Select the Enable APIs and Services option in the top bar, which will open the API Library.

In the search bar, search for "admin" and select Admin SDK API.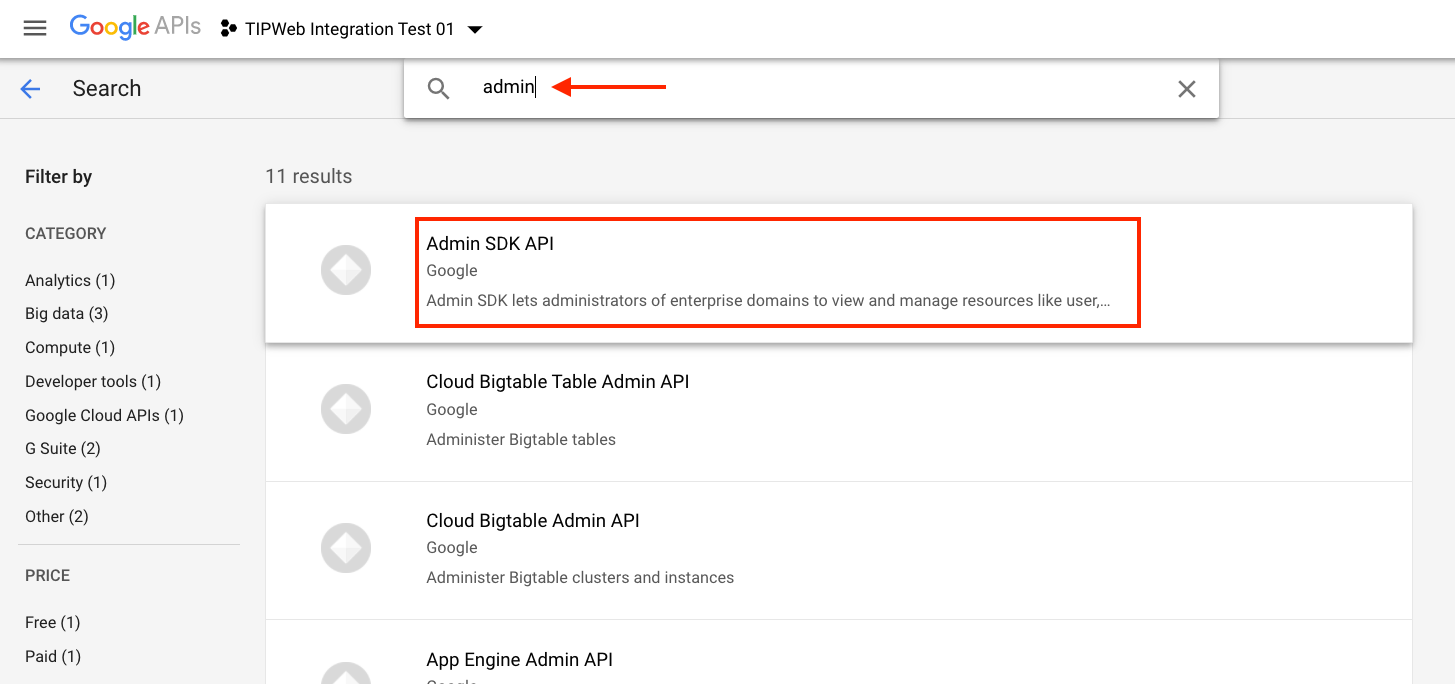 Click the Enable button to enable the API.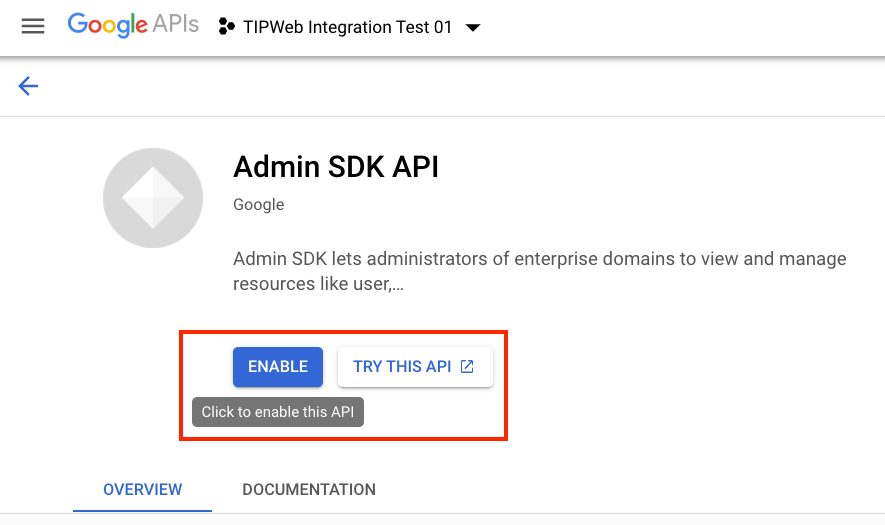 Once the API has been enabled, you will be redirected to the Admin SDK API overview screen. Navigate back to your main project using the Menu button in the upper left hand corner of the screen, and select OAuth consent screen.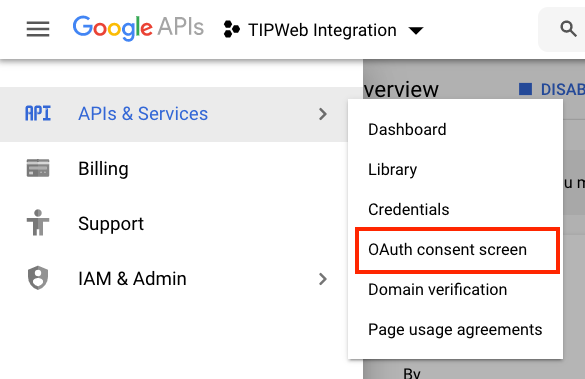 3. Setup OAuth Consent Screen
On the OAuth consent screen, select "Internal" or "Public" in the Application Type section, depending on your organization's login needs.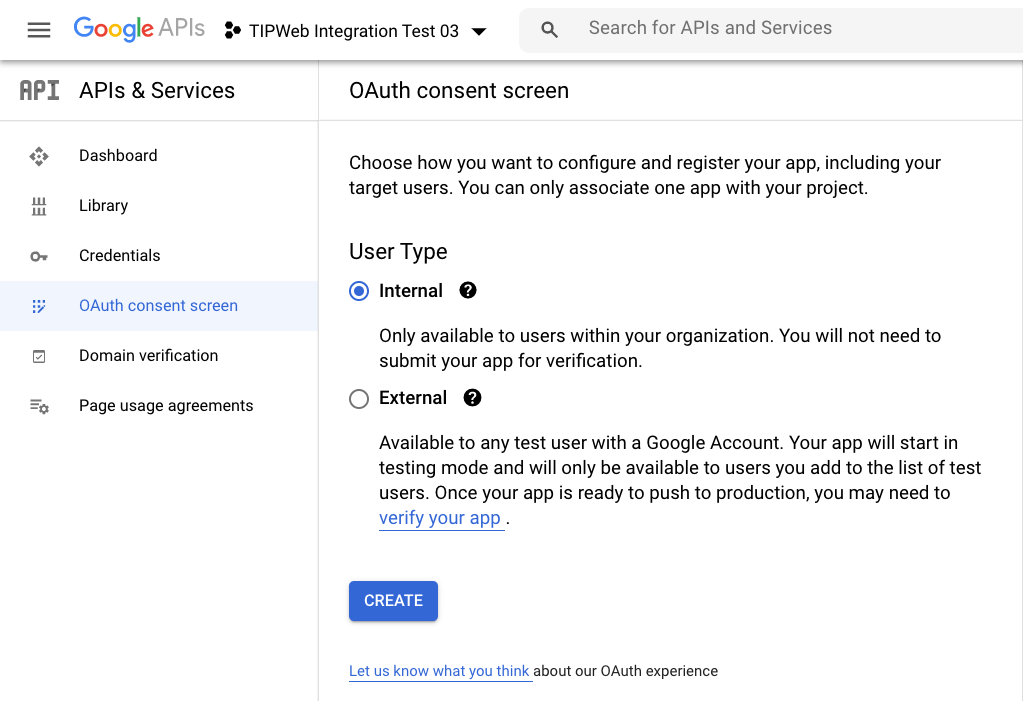 Complete the app registration through the stepped process: OAuth screen, Scopes, Test Users, Summary.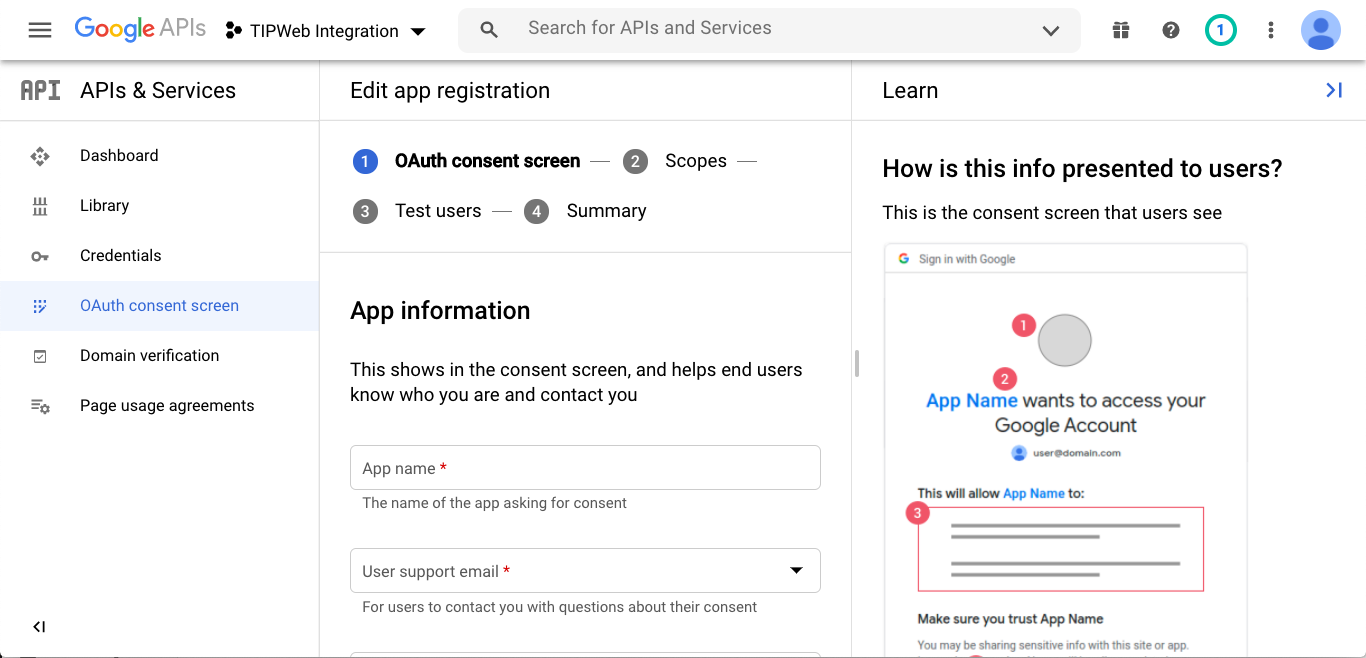 Create OAuth 2.0 Client
Navigate in the left menu to Credentials. In the top menu, choose Create Credentials.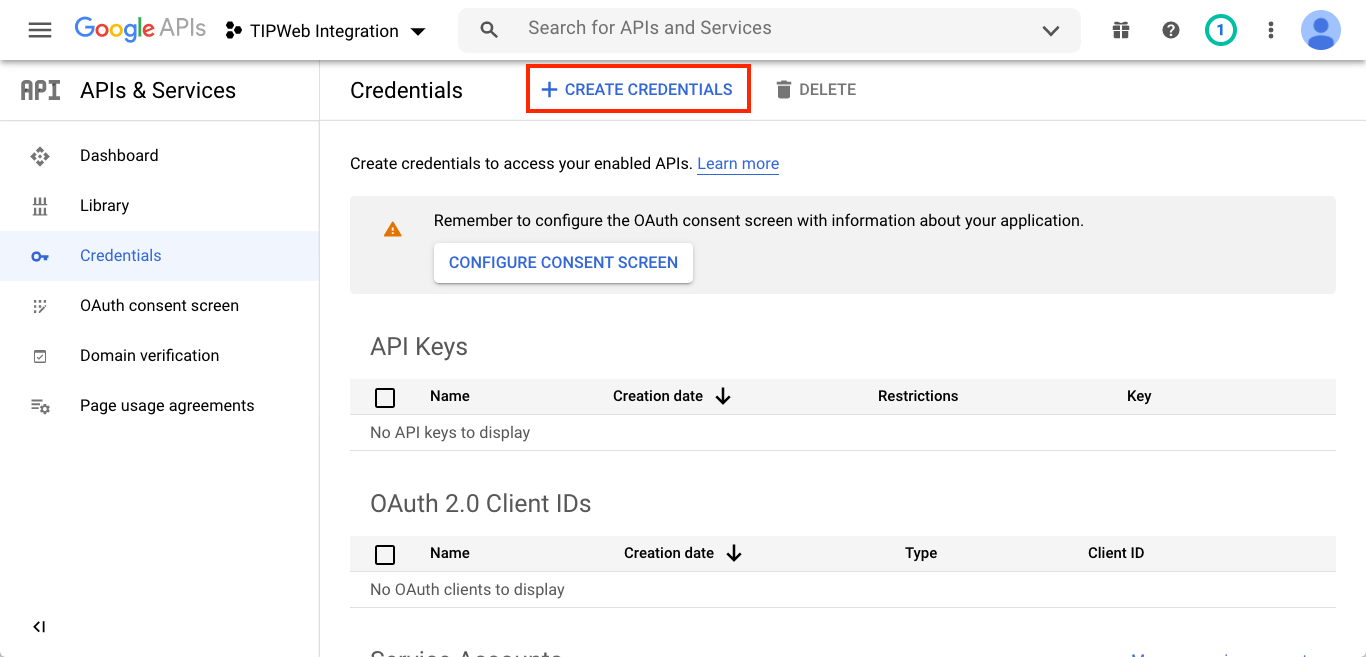 Choose OAuth client ID.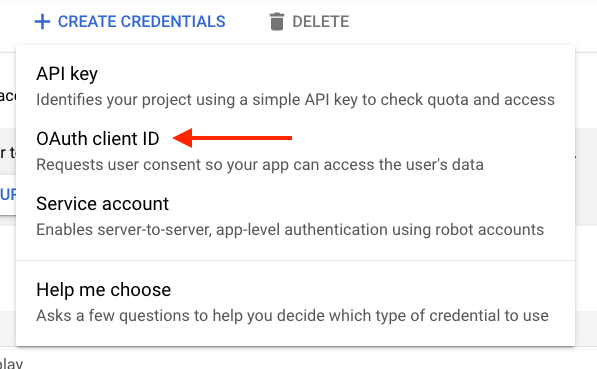 In the Application Type, choose Web application.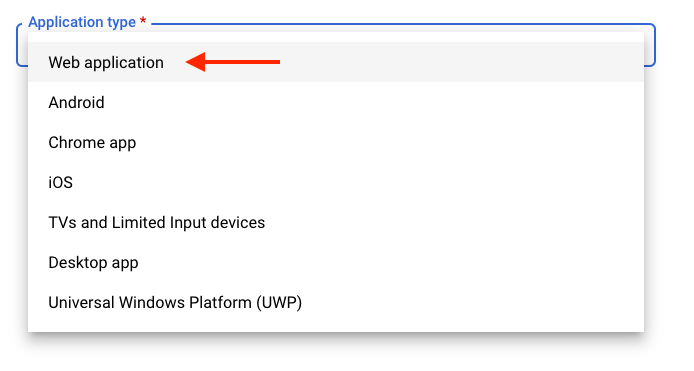 Enter a descriptive name.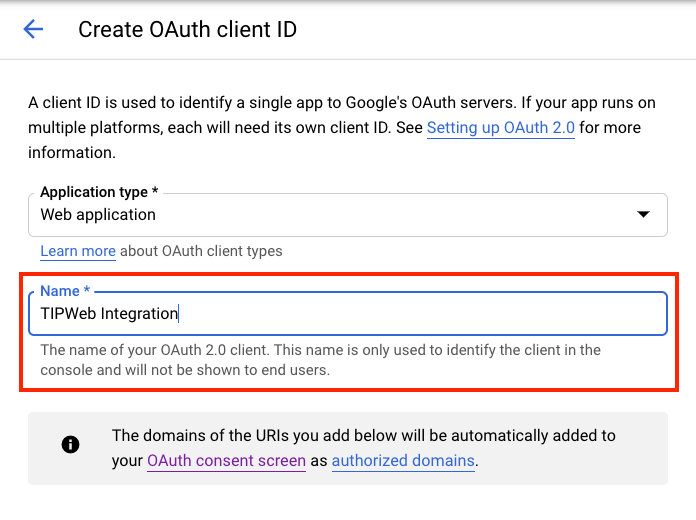 When asked to supply a URI, add your TIPWeb-IT URI and append /AuthCallback/IndexAsync to the URI (i.e., https://district.tipwebhss.com/tipwebit/AuthCallback/IndexAsync).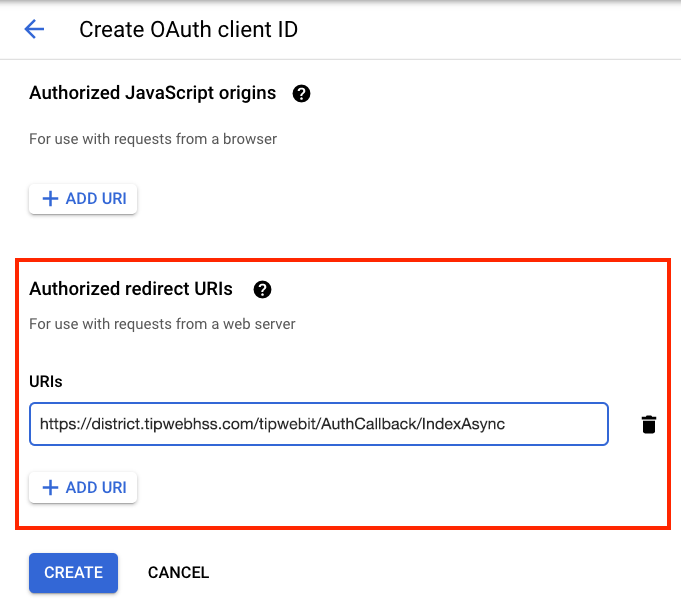 Your OAuth credentials should be created. Copy the Client ID and Client Secret to enter into TIPWeb-IT Integration Settings.