Quick Nav: Admin > Field Management > Priorities
Priority level sets the urgency of a ticket and is used in SLA management. This option can be set through User Portal if allowed in Priority Management.
Who can use this feature?
Allow in User Portal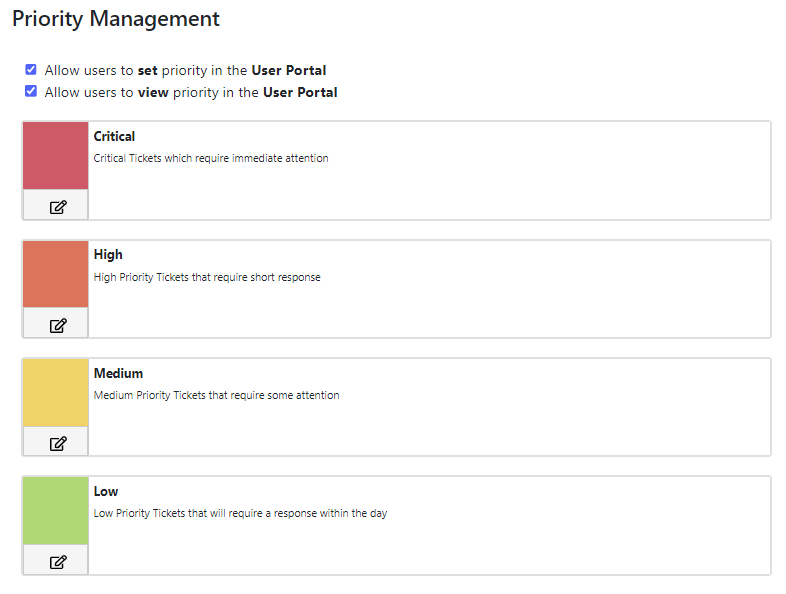 Check the box: to control User Portal to set or view
Customize names, descriptions and colors of priority categories using the Edit button.