Quick Nav: Admin > Field Management > All Fields
In order to add a custom field to a problem type, the custom field must be created and then added to a custom template that is associated to the problem type.
Create a Custom Field
Use Create Custom Field button to set up custom field data type and information.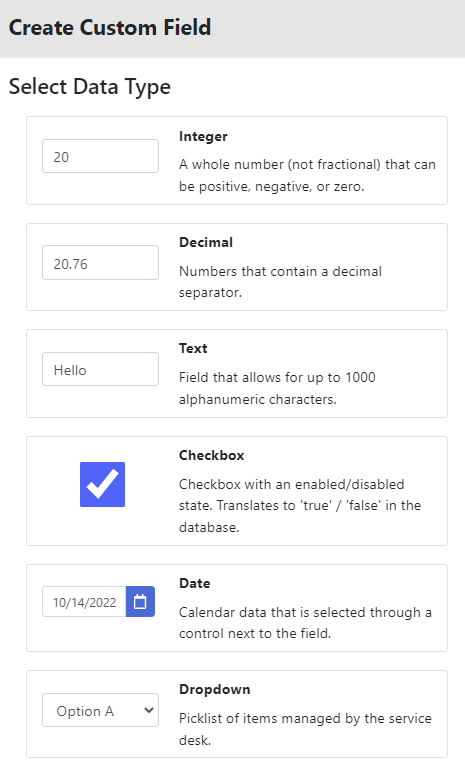 Select data type to define field.
Name the Custom Field.
Provide a description about the information expected.
Indicate additional field parameters (if applicable).

Multi - Select: allows more than one listed selection.
Required: makes Custom Field information required for the completion of the ticket.
Option List: provides answer choices for field

Click Create to save Custom Field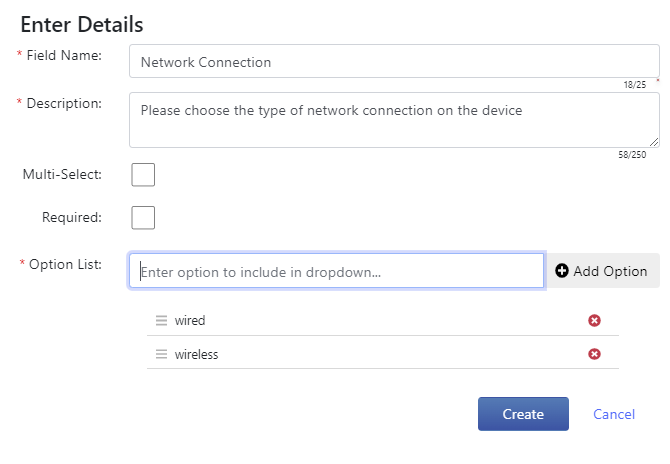 Associate a Custom Field to a Template
Connect the custom template a problem type during the creation of the custom template.
See Working with Ticket Templates for more information about adding Custom Fields.