"Tags" are the unique identifiers used to track items within Asset Management. Tags are affixed to each item you wish to track. If you currently have tags that could serve as your Asset Management tag numbers (unique identifiers), you will not need to print Asset Management tags.
Navigation:
Admin View
Quick Links
Each sheet of labels can contain up to 80 tags (3M Label #3100-Q or Avery Label #5167). Frontline Education advises the use of durable tag materials (not paper labels) for items handled regularly.
How to Print Tags
Click on Print Tags under "Admin Tools Quick Links." The "Print Tags" window opens.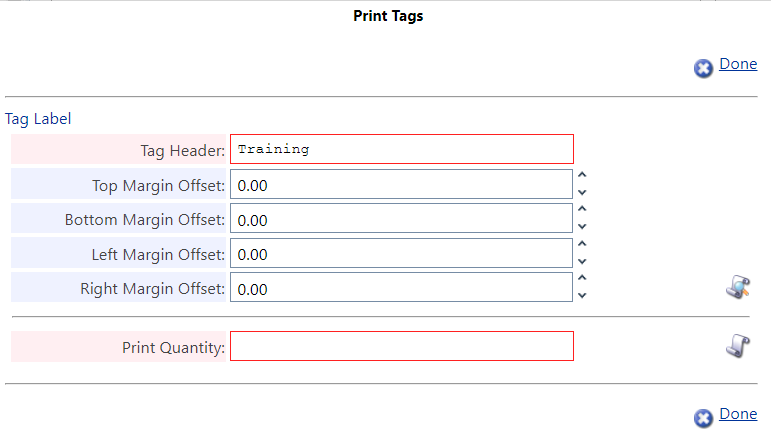 Enter the tag header name in the Tag Header field (customizable).
Click on Preview Tags (1 Full Page) to test print the label alignment on a sample sheet. If the labels are misaligned, use the Asset Management Margin Offset controls to adjust until the tags are printing correctly.
Enter the number of tags to print in the Print Quantity field.
Click on Print Final Tags. The "Print Tags" screen refreshes and displays the image of the final tags on the screen.
Use the toolbar on the "Print Tags" screen to complete a series of actions including Save and Print.
Click on Done to return to the previous page.
Click on Close to close the "Print Tags" window.