Ticket Templates are forms created to gather information from the user about different problem types.
Navigation:
Admin
Field Management
Ticket Templates
Click on a hyperlink to jump to that topic:
Edit the Default Template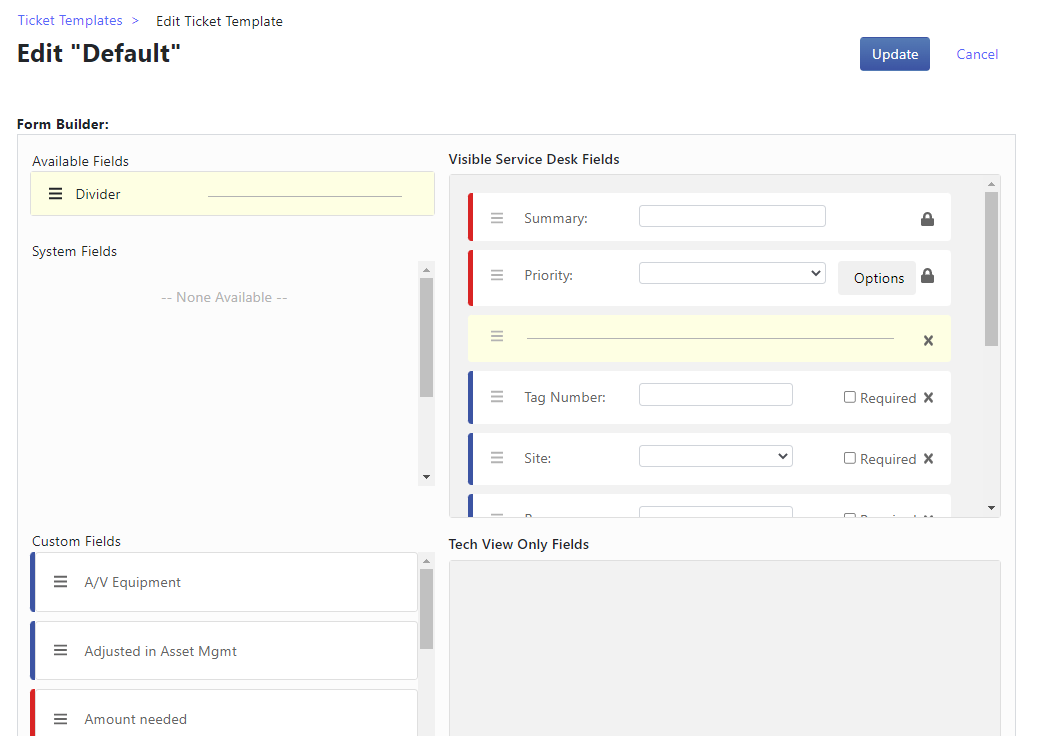 To edit the fields in the Default template:
Click the edit icon.
Choose the fields and format for the Default Template.
Click the Update button to make the changes.
Creating a Custom Template
Custom templates can be created to meet specific needs.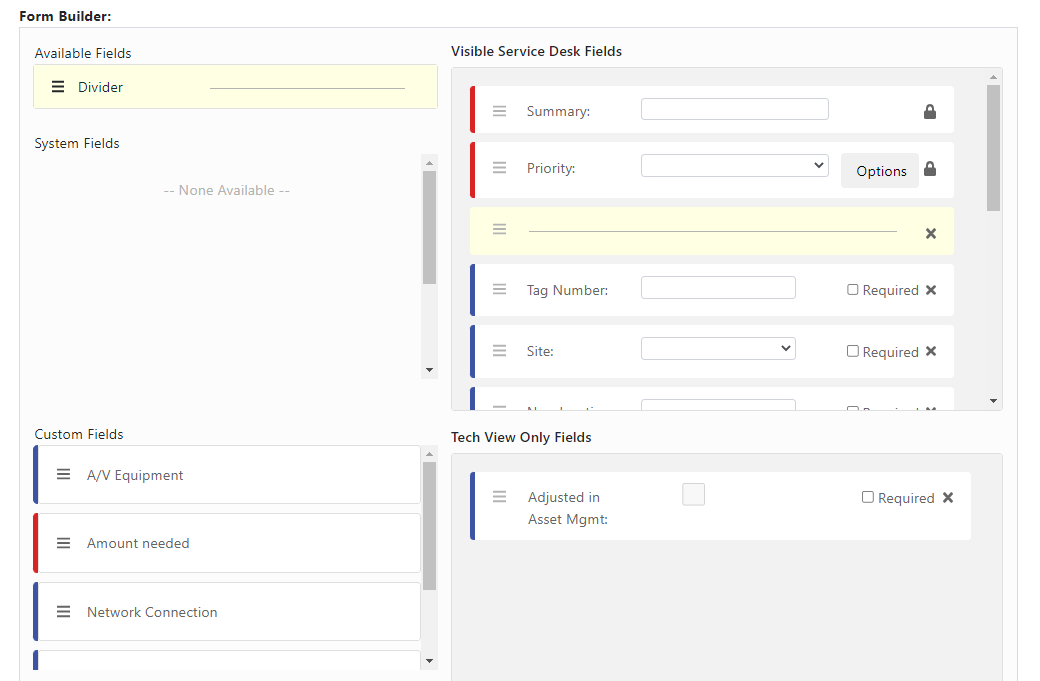 Click the Create Template option.
Provide a name for the template and associate it with a problem type.
Add custom fields from the left column by dragging into template on the right column.
Remove unwanted fields in right column. (Fields with red band cannot be removed).
Add fields that for Tech View only in lower right hand column. These fields will not be seen by user portal.
Use the check box to indicate required fields for the custom template.
Click the Update button to make the changes.
Editing Templates
You may edit a templates name and problem type by selecting Edit Details. To adjust the fields and formats of a template, choose Edit Form.