Ticket Templates are forms created to gather information from the user about different problem types.
Setting Up a Default Template
Default templates are used in the event a custom template is not associated with a problem type.
To access ticket templates, navigate to the following:
Admin
Field Management
Ticket Templates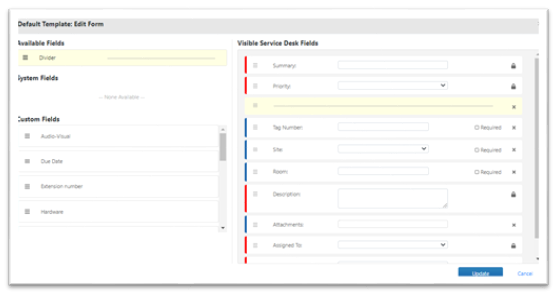 To edit the fields in the Default template:
Click the edit icon.
Choose the fields and format for the Default Template.
Click the Update button to make the changes.
Creating a Custom Template
Custom templates can be created to meet specific needs.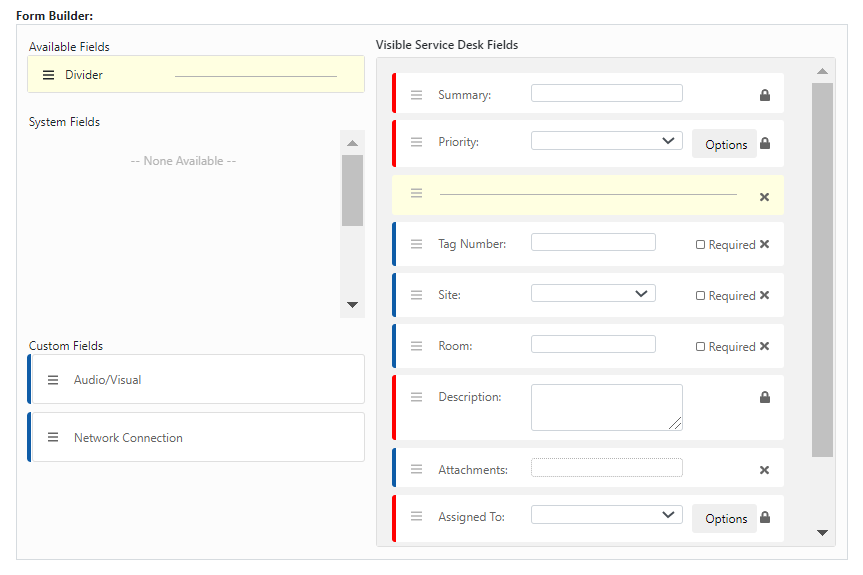 Click the Create Template option.
Provide a name for the template and associate it with a problem type.
Choose fields for the new template.
Click the Update button to make the changes.
Editing Templates
You may edit a templates name and problem type by selecting Edit Details. To adjust the fields and formats of a template, choose Edit Form.