Notifications are emails sent to users, technicians, admins, or service groups for informational purposes. Notifications are set to send emails to designated users on status changes or when comments are added.
 Navigation:
Admin
Notifications
Click on a hyperlink to jump to that topic:
Assigning Notifications
The following notification options are available, per user type. Check the checkbox to turn the notification on.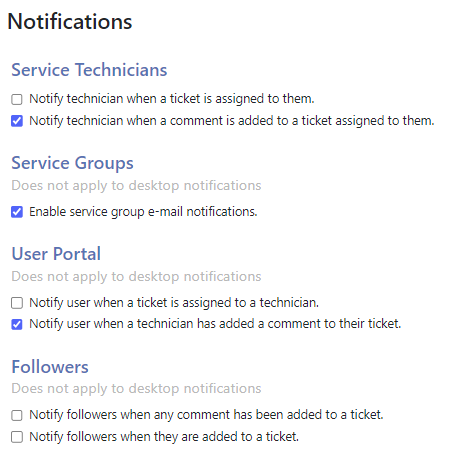 Status Changes
The following ticket status changes can be enabled for technicians, users, and/or followers: