Quick Nav: Tickets > Unassigned Tickets
Access & Visibility: This article applies to the Administrator and Technician user type.
The Unassigned Tickets grid is a table view of system tickets that have not been assigned through routing rule automation. Visibility of this grid and tickets in this grid can be restricted by Role and Service Group.
Assign Tickets
Use the dropdown in the Assign To column to assign the ticket to a technician.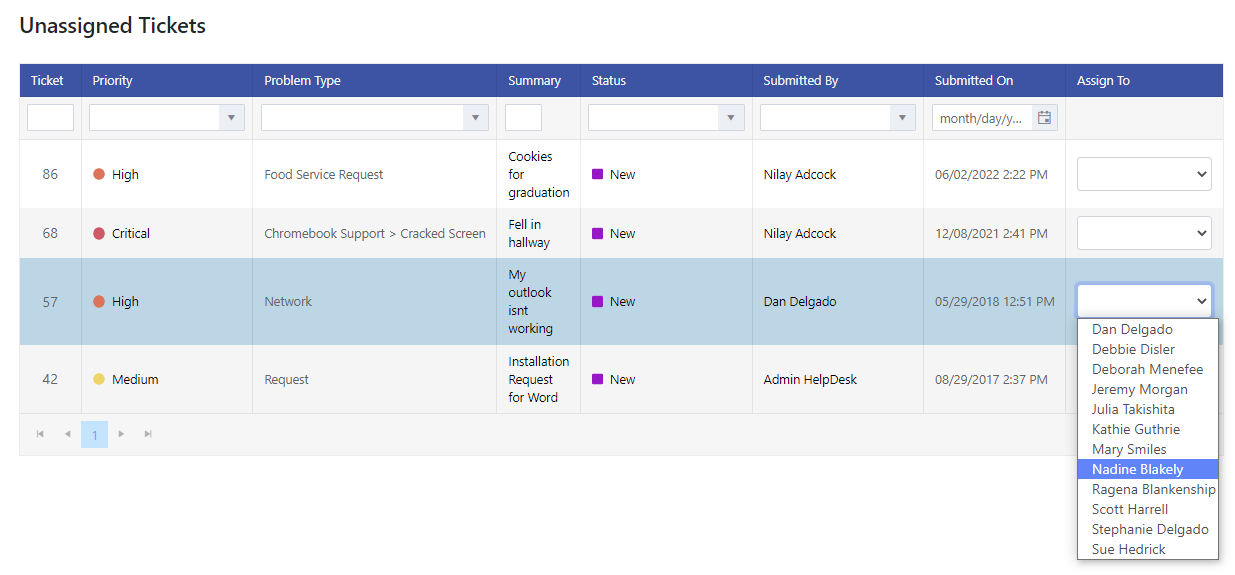 Filter/Sort
Sort Unassigned Tickets table by clicking in blue header above column. Filter tickets by entering key words in boxes of chosen column under blue header