Knowledge Base contains articles to help users troubleshoot issues or find instructions for software tasks. This article walks you through the basics of creating a new article in the Knowledge Base.
Navigation:
Dashboard
Create Article
Creating an Article

To create an article, click the Create Article option. Be sure to include the following elements:
Article Name - the title of the article
Category - the category of the article
Keywords - aids in keyword searching
Summary - article information including images, links or video to help with explanation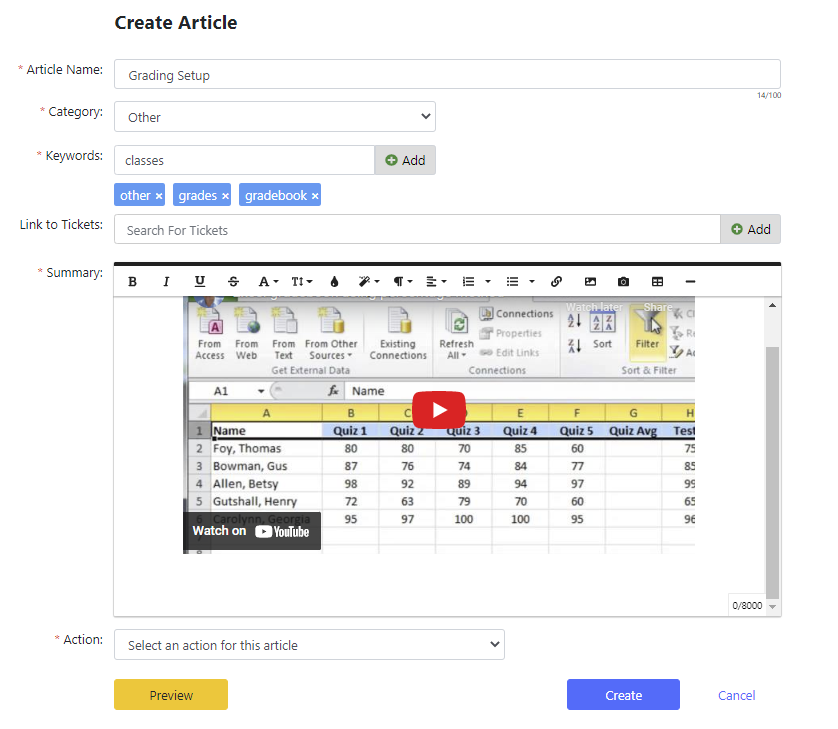 An article will not be seen by others until it is published. The following Action options are available:
| Role | Action |
| --- | --- |
| Admin | Save draft, publish |
| Technician | Save draft, submit for approval |
Click the Create button to finish creating the article.