Priority level sets the urgency of a ticket and is used in SLA management. This option can be set through User Portal if allowed in Priority Management.
Navigation:
Admin
Field Management
Priorities
Who can use this feature?
Allow in User Portal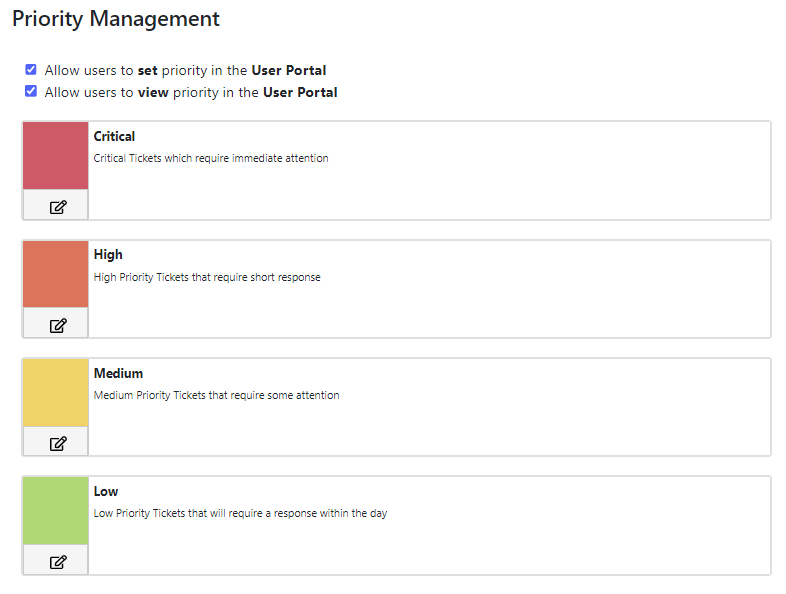 Check the box: to control User Portal to set or view
Customize names, descriptions and colors of priority categories using the Edit button.