When a user tries to log in to Asset Management with an Android or Apple OS device via the Mobile IT Application, the login fails with a web configuration error.
Steps to Produce the Error
Click Mobile IT Setup.
Use a mobile phone to scan a QR code.
Use SSO credentials to log in.
A Web configuration error populates, as shown below.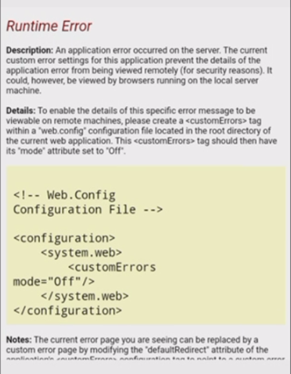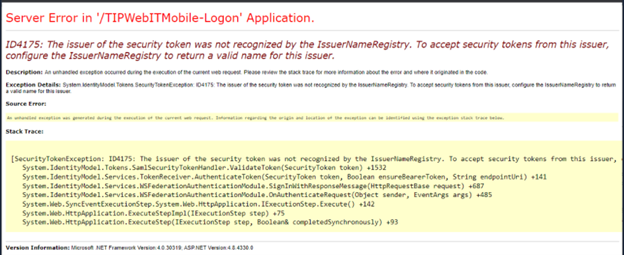 Steps for Resolution
This issue arises because the district's ADFS token signing thumbprint has most likely changed. The district needs to send a new thumbprint to support to resolve the issue.
Have the district's ADFS administrator use the following instructions to pull the thumbprint from ADFS:
Copy and paste the content from the Thumbprint line (last line) and include it in the support ticket.